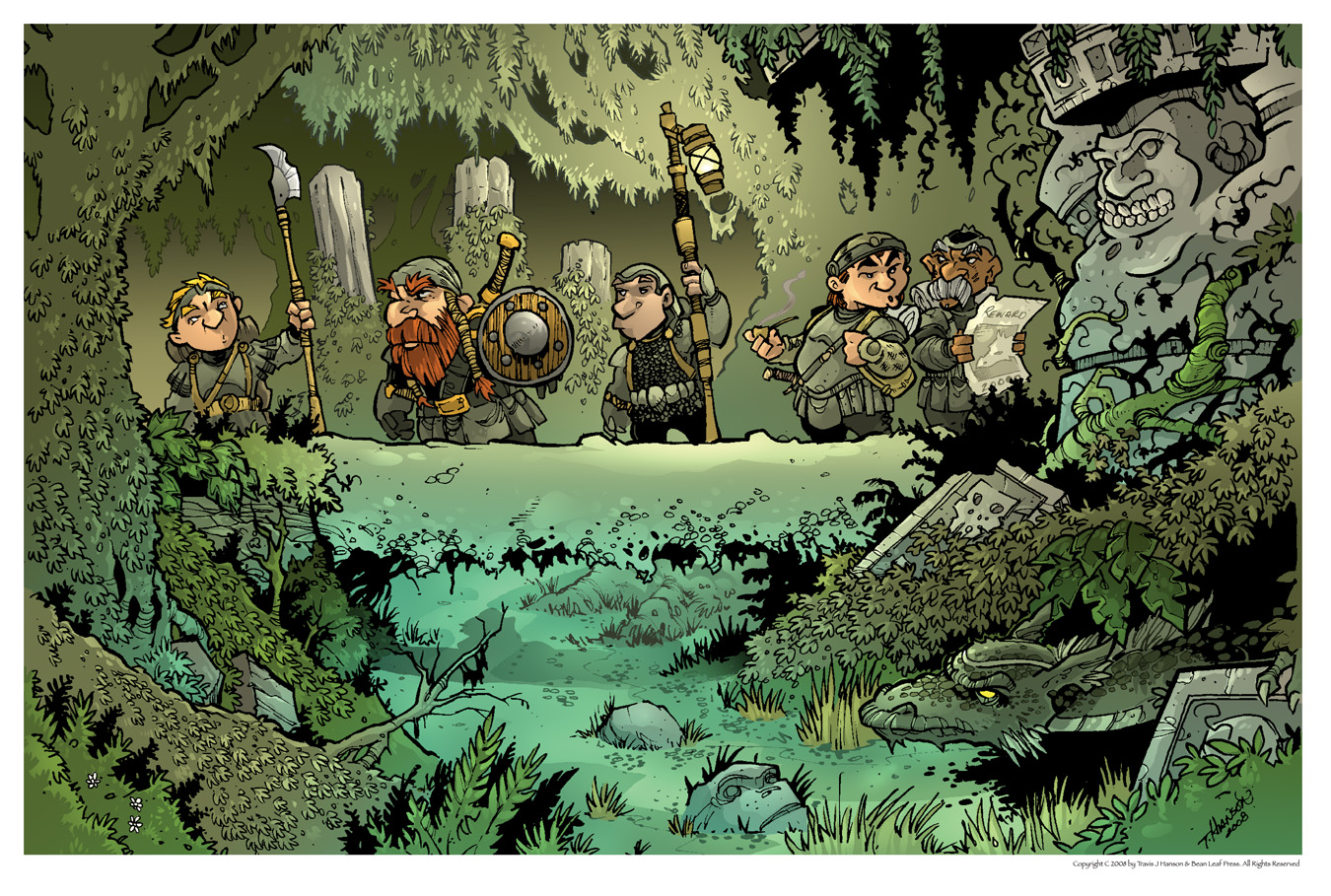 Ok you have heard me ramble about a few subjects dealing with my views on webcomics and story creation. Honestly I like to ramble and have found myself to be quite good at it. With that being said, I have realized that there are other things people might be interested. So let's stop the hunt for a moment and take a moment to have a little campfire chat.
This is the part of the show, that I open up to the audience, to ask questions. You can ask almost anything be it about the Bean, Storylines, Prints, How to, or what ever pops into your head. I'll answer them all.
If there is silence there is not much I can do about that and I will just believe that everyone is reading the story:).
Anyways the time is now yours.
trav