Good morning. Well this is it. This is the last chance to be a part of this project and get a copy of the game before everyone else does. I am really excited about this project. It's a new venue, yet, the process is the same. As people who have backed me in the past, I make sure that you are taken care of.
The Game is simple. You can set it up and play in 5 minutes. It's the Game of War, with a twist. Yup, I took the cardgame of War and divided it into two factions and added a bunch of modifier cards.  It's the type of game I have always wanted to created. Just full of Cats, Aliens and Mayhem.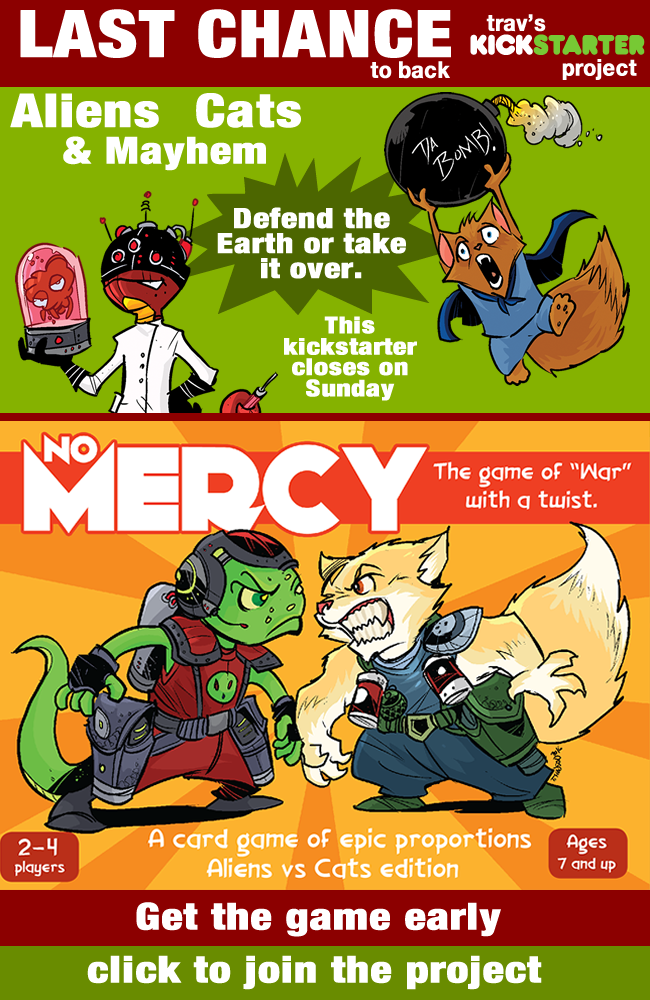 So come be a part of it and join the adventure, click the graphic and get your pledge in while you still can.
To all those that are supporting this adventure – thank you – we could not have done it without.
Keep creating
trav-