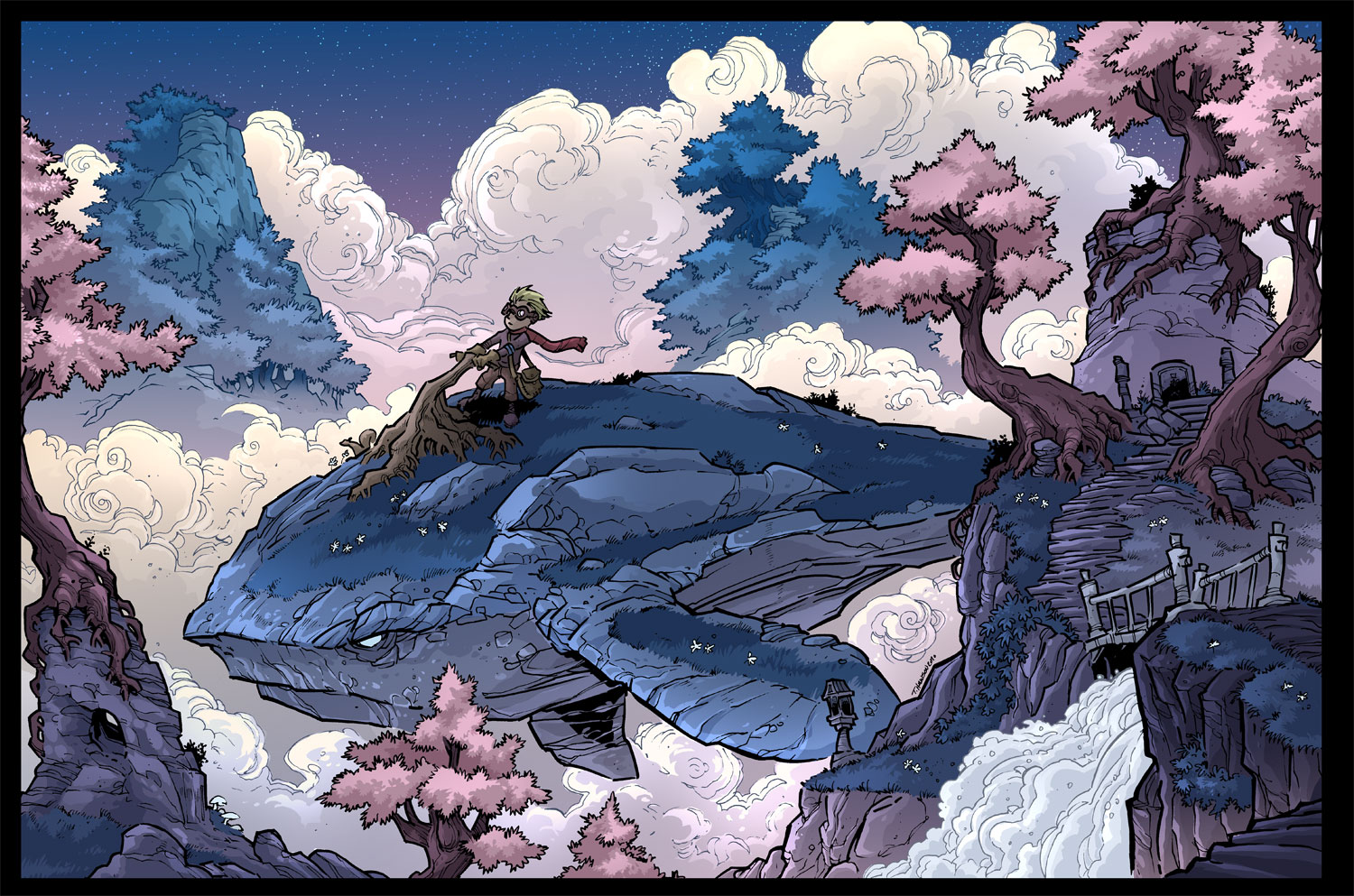 Ape is 3 weeks away and we have our table space all ready to go. I have also finished one of my new prints for the show called the Whale Rider. I have always loved the concept and it has gone through several incarnations, until I finally settled on this one.
This one as has been a fun piece to do and I look forward to sharing a few more.
Just click on the piece for a bigger closeup.
trav