Would you prefer if I talked a little more during my updates? I don't usually do, I find it a little weird at times trying to digest an episode, especially when it is a continuing story line and I want people to find things for themselves. Yet, I think people are also missing some of the other things that I am involved with. It is easy to forget that there is so much more here, than just the bean. Besides I want to know how I can as a creator make things a little more fun for the reader. What do you want to see or read about?
I am thinking about giving more updates here on what projects, shows and prints I am working on. Yet I do not plan to ignore the blog.
There are two huge updates to the site that I am working on now. The first is Travs Art. I am completely revamping it. A lot of the art has been pulled and the way I am doing it now, people can comment on each individual piece. I think that is important. Just click the Travs Art button above and head out onto other adventures.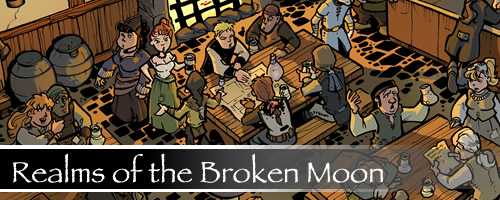 The next big update is a section completely dedicated to the world of the Broken Moon. Yup, I figured it was about time. This will update as more and more color pages get done. I am tackling all sorts of things. I have editing corrections to do in it as well. So please be patient. I cannot do it all right now, Yet to those that have done the edits, which I still have to get up, thank you.
Well as you can see I pulled the vote for me down – I figured I would rather have you come and support my worlds by telling your friends than begging for votes. I want to talk about other things, were I am at on a list is not important. What is important, is that I keep my promise and commitment to you that I will update as promised and provide and incredible story.
Last if your interested….
Hey just thought I would make mention of this. If you are doing a webcomic or want to be part of this just click the link above. You can't nominate your own stuff, and I am not asking for nominations myself. I just think this is kind of pretty cool and something people might be interested in. So if you are go take a gander and have fun nominating your friends, but remember to read the rules first. You don't want to ruin it.
trav