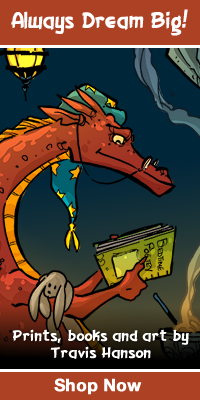 Good Morning – it is so nice to be back at home and working on the projects and pieces that I love to do. I had a good time up at the Salt Lake City Comic Con, which you can hear all about in my review. Right now I am pushing forward with the colors of the Bean and will have book 5 completely scripted hopefully by thursday or friday. Book 4 is also on track to becoming completed.
Thanks again to all those incredible people that visited the booth at the SLCC – It was wonderful to meet and see you. Thank you for letting me sketch for you.
Well there is a lot to do this week- so I need to get back to the grind – keep creating- and always dream big.
Thanks again for your support in making this coloring project worth it.
trav-