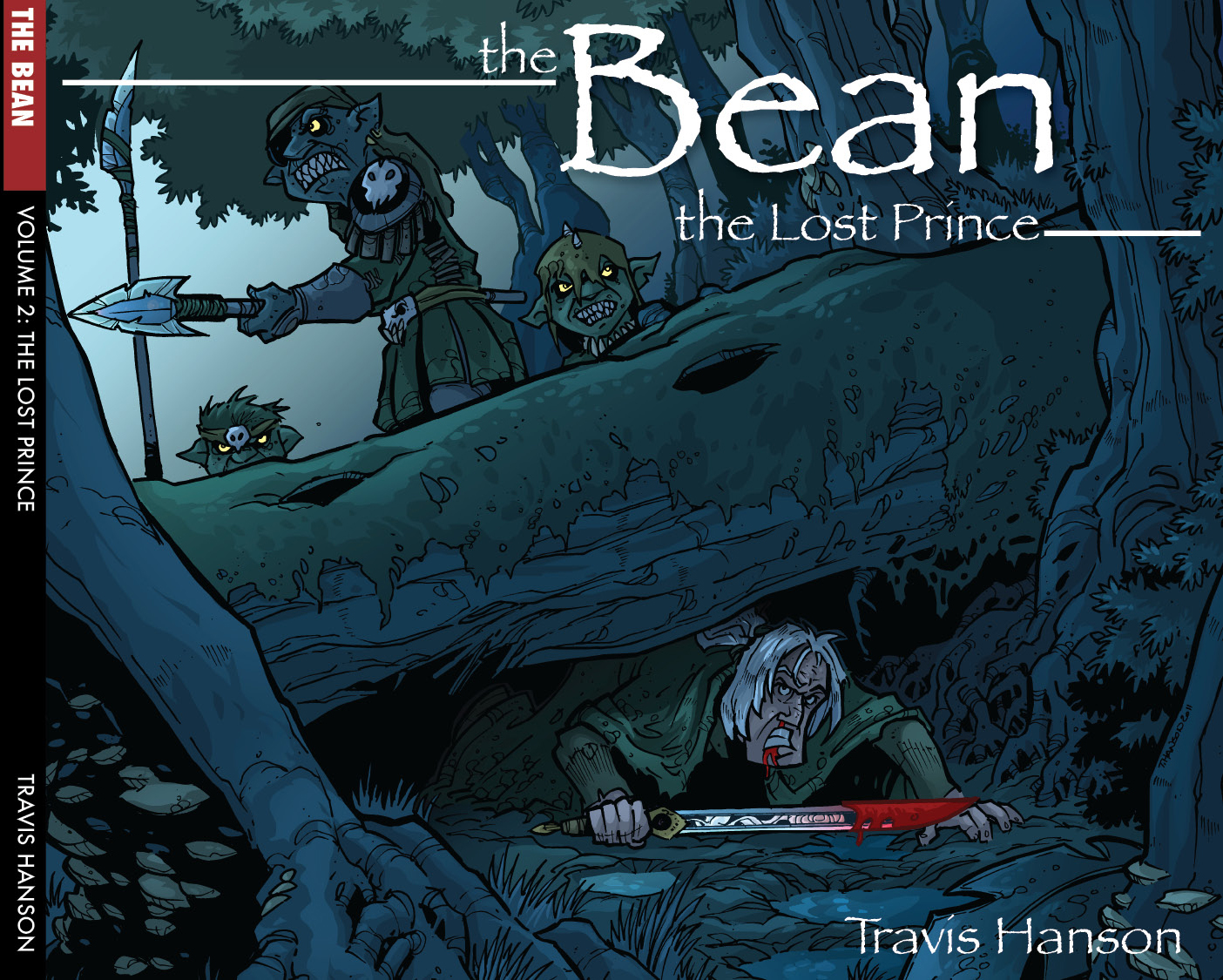 What a fantastic way to end the year. The holidays have been wonderful this year and I am really happy with were the bean has gone this year.
Funding the first bean graphic novel- now funding the second one has been …. well… amazing. Bean vol 2 funded the other day. There are 8 days left on the project.  If you want still get a copy with free shipping you'll need to put a pledge in.
The best deal is the $30 pledge, you will get both vol 1 & 2. Thanks again for all your support. You can pledge here at the Bean vol 2: the Lost Prince. 
Plus ALL SHIPPING ON THE KICKSTARTER PLEDGE IS FREE!
BIG REMINDER
Friday will be the last regular update for awhile….starting January 1st my update schedule will change to twice a week for a few months. I am so sorry – it's just the only way to keep things going and still allow me to do the commission work that is coming in.
If you enjoy this tale please tell your friends, get them to help support vol 2.
Keep creating and thanks for all the help.
trav