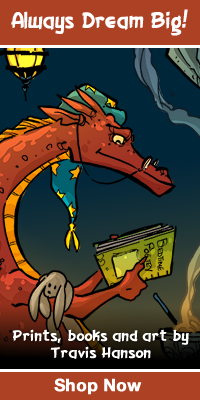 Good morning- i hope everyone's holiday is going well. I am in the middle of mine and trying to get everything into place. The biggest news is that I will be launching book 4 of the bean soon for kickstarter. Hopefully in the next week or so.
I will also be only updating the color pages once a week instead of twice. I have a lot on my plate including laying out several new books for clients. Yet as you already know I still push my story forward and I always will. The color progress is moving along very very nicely.
Also thank you again for your support- You have really helped push this story along. I could not have done this without you. I am looking at starting to put the books together in color for print and digital media.  There is a lot to be done, that is for sure.
Well here's to an incredible new year and a new adventure. Keep creating, keep dreaming big and lets see what wonderful projects come of it.
trav