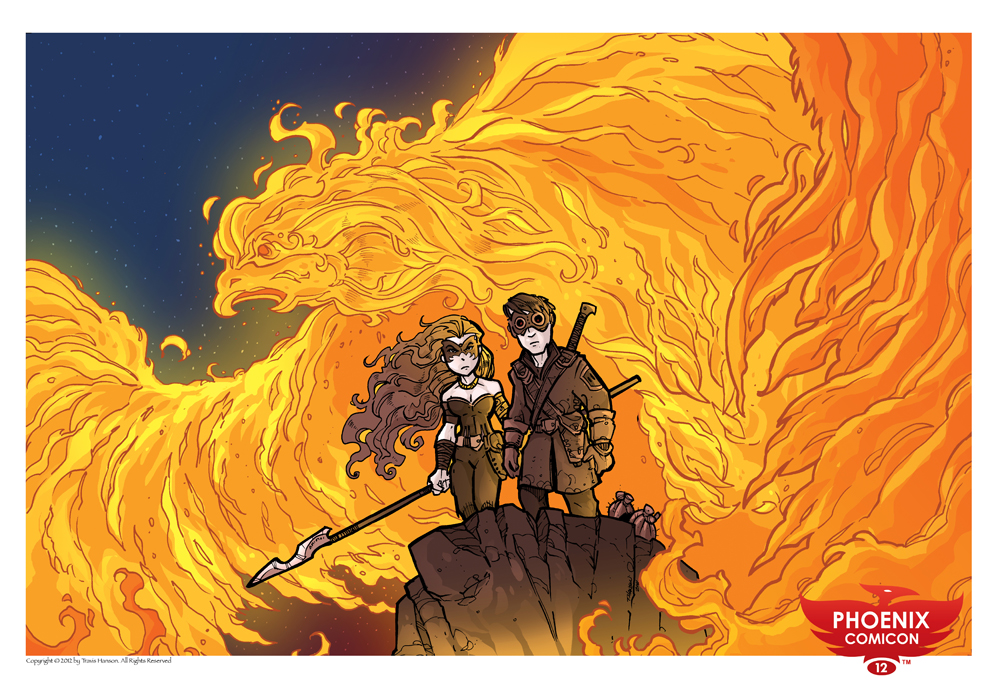 If you are in Phoenix this weekend May 24 to the 27 stop by the Phoenix Comicon.  It is one of the best shows on the west coast and continues to keep growing. There is all sorts of things to do, people to see and artwork to buy. PHOENIX COMICON INFO CAN BE FOUND HERE.
As usual I am sketching for FREE all weekend long. Plus there is an exclusive print that you can only pick up at con. I do one each year for them. They are first come, first serve. This years print is the image at the top.
The Bean Leaf Press booth is 401-403
I will be on the following panels this year.
Lastly I have new prints I am offering this year, I am really excited, yet these you can also buy through my store. Just click each image below to see the new art.
Well keep creating and I look forward to seeing everyone there.
thanks
trav