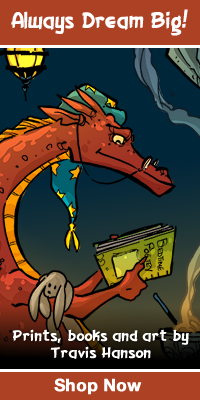 Good morning. What an incredible adventure this is turning out to be. I am so glad you are along for the ride. I have never expected to see this comic in color and watching it unfold has been incredible. We still are plugging away at the color pages.
I am curious though what people think of the new look and feel for the bean pages. So if you have thoughts, opinions, advice please by all means let me know. I love hearing from you and I love reading the comments. Your comments help make this story sooooo much better.
Well this weekend is the Long Beach Comic Con and I am looking forward to being there, with soooo many incredible and great people. If you want a Free Sketch just stop by the booth.
Keep Creating
trav-