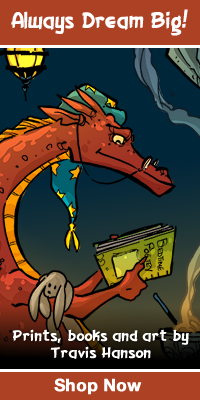 Good morning- Today's color update features the wrath and anger of Ogre. I personally would not want to be on the receiving end myself.
Production is moving along briskly. I am preparing also for tucson and signed and drew in 500 Tanner Jones Adventure Books. So I am keeping busy and upbeat about where this and all my  adventures is going.
Thank you again for everything.
Keep creating
trav