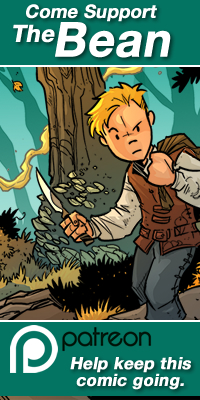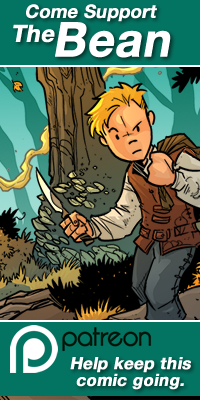 Hi all – here is the new color update of the original pages. Working hard on pushing this forward. Also we just hit our first goal on Patreon which is really exciting. This means those that are patreons will be getting something special at the end of the month. I am also giving away a very special color piece each month to one special patreon who donates $5 or more a month.  I think the changes to my campaign have been for the better. I would hope you would take a moment and be a part of this incredibly fun project. Also check out a few other creative projects on patreon as well. I have found several that I am willing to support.
Every little bit helps. You make it possible for the story to keep going and your support actually frees up more time for me to dedicate to working on the Bean.
Thanks again for your incredible support and keep creating.
trav