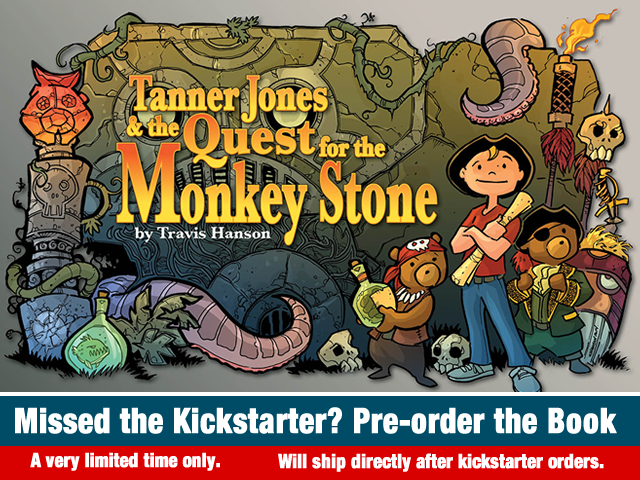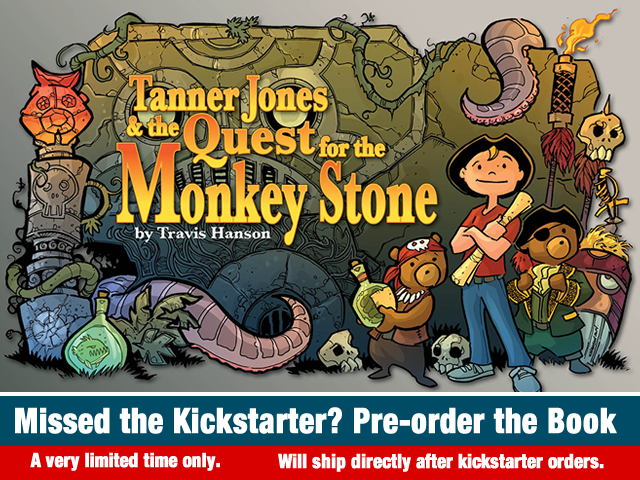 Good morning –
Yesterday we launched our survey's for everyone who backed my story Tanner Jones and the Quest for the Monkey Stone. I am really excited about this part of the project. It means that I will be able to launch book 4 of bean soon… very soon. (jan)
Also if you missed the kickstarter for the Monkey Stone. You can pre-order it special for 3 weeks. These books and goodies will ship on the tail end of the original backers.
You can go here https://tanner-jones-and-the-quest-for-the-monkey-stone.backerkit.com/preorders/new  to preorder the book.
Also there are special deals on commissions there. A few savings. Remember this deal is only good for about 3 weeks.
Thanks again for your support and helping me produce and create these fantastic projects.
Keep creating
trav