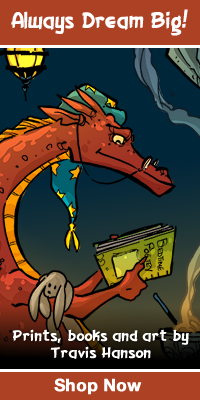 Good morning- big things are happening,  all over the place. It has been an incredible adventure and I cannot believe some of the things going on. Wow.  I am looking forward to sharing some of the great news.
Here's the next color page. I am working very hard on getting the next 38 pages out even sooner. (though i will keep my color updates to tuesdays and thursdays). I will keep you updated I promise.
Thanks again for all the support – well I need to get back to my table and finish some more art.
Keep Creating-
trav-