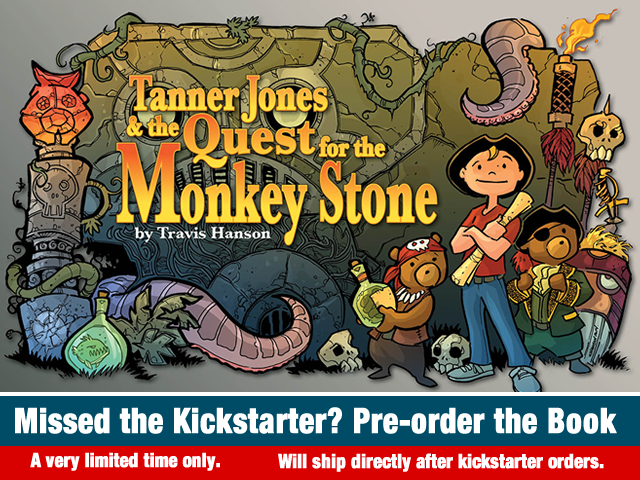 Good morning- here is today's update. We are almost done with the first chapter. It is pretty exciting. Plus I should have some new things to show really soon.
Also time is running out to pre-order a Tanner Jones book and get it shipped out at the tail end of the kickstarter rewards. Means though you should get it before christmas.
You can go here https://tanner-jones-and-the-quest-for-the-monkey-stone.backerkit.com/preorders/new  to preorder the book.
Thanks again for all your support.
trav-