Time to jump into the newest chapter of the bean.
The book is in final edits with it's 3rd editor. You might find mistakes on the web, but all of them should be taken care of. We went through every page on the web and took all that was pointed out and dropped them into the book. So there might be a few little changes here and there in the final pdf version and in the book version.
The goal is to have the book go to press in about 3 weeks. This will allow me to finish off a few things here and there. The cover is done as well. In fact take a moment to enjoy Book 3's cover:)
I am also prepping for APE in Oct. So if you are in the San-Francisco Area – come on by the 14th and 15th I believe (it's the 2nd weekend).
Well back to work – and keep creating-
trav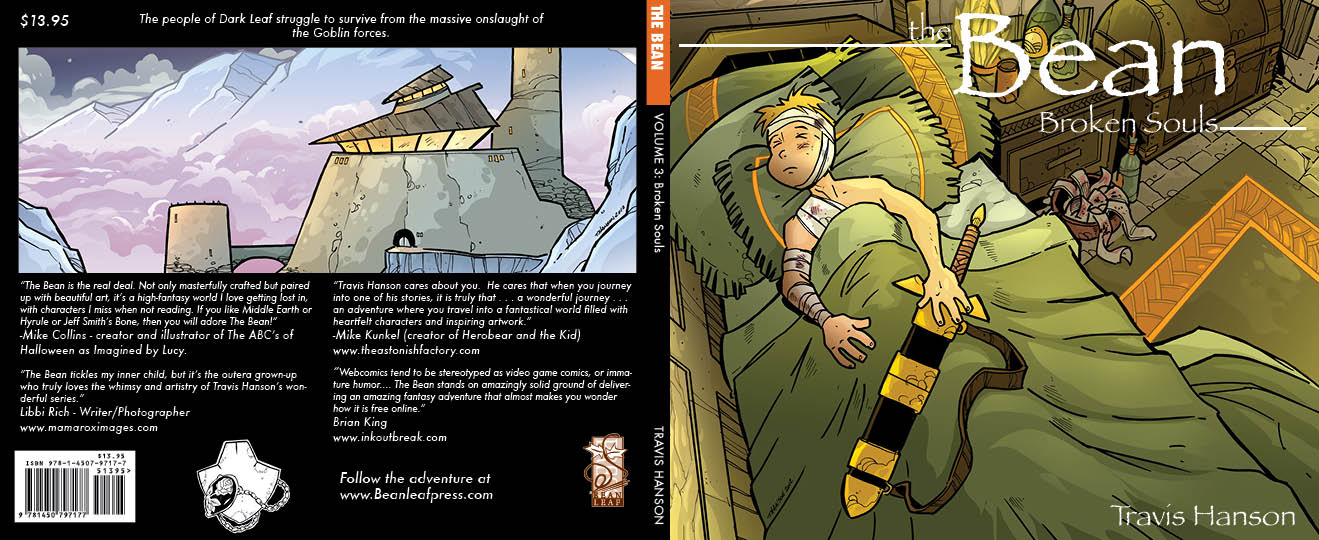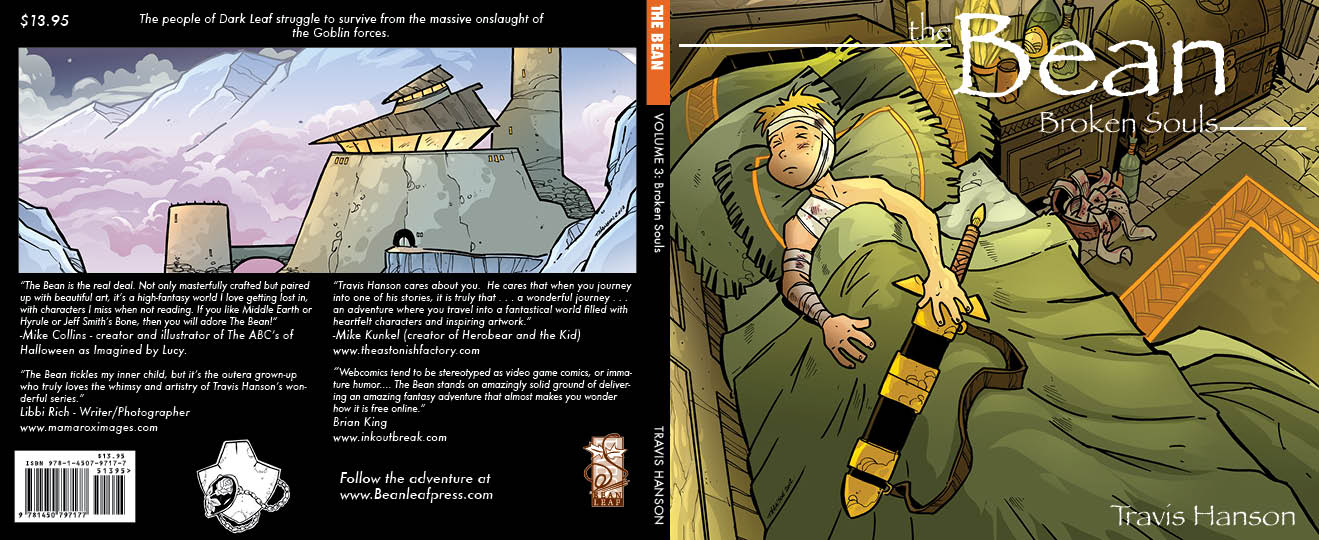 Click to enlarge and enjoy the quotes.