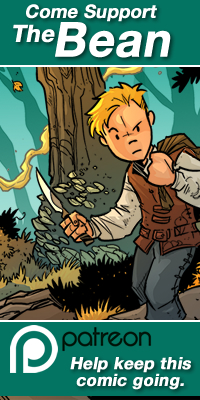 This weeks update throws us deeper into the world of Culver's Gulch.  So curious on people's feelings about the color work at the moment. It's been about a month since we changed the comic from b/w to color. The transition has involved more work but I feel that it has really added to the story.
Also I have a few new childrens books coming out in the next few months. I love working on books that help kids. The books I have been working on deal with autism. It has been a wonderful experience and a very humbling one as well.
Also –
Who is your favorite character? just curious….
Keep creating
trav