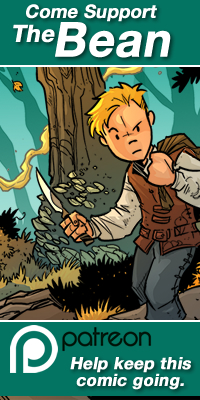 Into the darkness we go. I must say that when I created these pages, they were some of my favorites. I loved designing a world that had long been abandoned and yet was still alive. I really enjoyed working on the symbols of the Red Rock Trolls as well. It really added to the world.
Its those little details that make worlds come alive when you are creating them. A lot of illustrators do not realize that.
I also like how now with color I can really highlight a few of the details that get lost in the inks. More pages to come, plus some other cool surprises.
Thanks again for the support.
trav