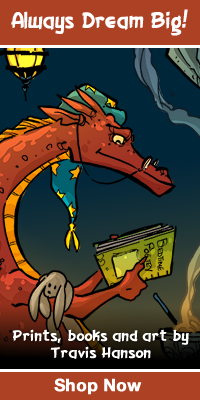 I'm excited… really excited – I just love where the story is at right now and where it is going. I am also prepping the Chapters 13-16 for Book 4. This Kickstarter will start in January. I am really jazzed about this, because book 4 has been a long time coming. I understand that there are people no longer reading online because they are waiting for the next book. I completely respect that.  I am working on cover art as well. This will still be a b/w book. I have to let it stay in tune with the current book format.
Thank you again for all your support.
Keep creating and I will keep you informed on what is happening with the next kickstarter.
trav